Home >> Dental Clinic in New Delhi NCR
Dental Clinic in New Delhi NCR, Delhi NCR Clinic, Dentist in Maharani Bagh
32 Smile Stone Dental Clinic is one of the top dental hospitals and advanced dental clinic located in New Delhi NCR. It is centrally located on the Ring Road, Opposite to Maharani Bagh (Kilokari). Do step in and walk out with a smile!

It is a leading dental clinic in New Delhi having state-of-the-art set-up and providing patients comprehensive dental care by top dental specialists. We understand the kind of stress and apprehension a patient might have before the dental treatment. Hence we strive to provide our patients a relaxed atmosphere with our concept of Dental Spa. Our team understands your value of time and we offer even same day appointments and dental emergencies services. If you are looking for an affordable yet a cutting edge treatment in dentistry, '32 Smile Stone' will provide the best solution for you and your family.

'32 Smile Stone Dental Clinic' with its top dentists in South Delhi provides the best dental treatment to both domestic and international patients. Being one of the top dental clinics in New Delhi, we are providing all kinds of dental services and painless dental treatments. Our team of dental specialists under the guidance of Dr. Shivani Gupta perform full mouth dental rehabilitation and smile makeovers. We advise our patients on the importance of good dental care and maintenance of home care to prevent tooth and dental gum diseases. Complete and comprehensive dental care is provided to families and people of all age groups. Near-by families looking for a dental clinic in Maharani Bagh, top dentists in Friends Colony and dentists in New Friends Colony, can book an appointment for consultation.
Some advanced dental treatments include
Some of our Facilities include
Comprehensive Lab
Digital X-rays
Intra-oral camera
Personalized chair monitors
Instant Zoom Whitening machine
Fiber-optic (LED) handpieces
Fiber-optic ultrasonic scalers for cleaning
Soft tissue Lasers for gum treatments
Surgical microscopes/ loupes
Complete sterilization equipment with automated autoclave
Dental Spa and relaxation rooms
Weight management, diet counselling, body composition profile and Health Foods (Life-fit.)
Yoga and Fitness classes
In-house 'Health and Fitness Centre'
In-house 'Bed and Breakfast' hotel accommodation
Car parking inside the premises and Wi-Fi facility
Testimonials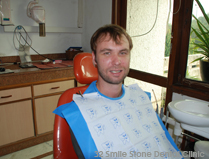 Dr. Gupta was very good. The professional teeth cleaning has fulfilled all my expectations.....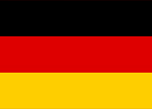 Sebastian Hartig, Germany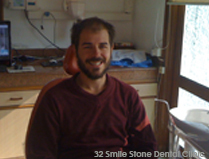 I came to Dr. Shivani Gupta with a great deal of pain and worry. But she took great care of me and provided top class service.....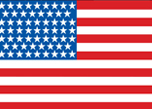 Bradley Cabulko, USA
Dental Tourism