Gap Closure (Midline)
Composite Bonding: closing gaps in front teeth
Many of us have gaps between the teeth. This may be a concern in the front teeth particularly. These gaps may simply be cosmetically displeasing or the gaps can gather food as you eat. In many cases patients want these gaps to be closed. They want to feel more confident, attractive and closing these gaps can free them to express their personality more comfortably. For additional information on cosmetic dental procedures in New Delhi, kindly fill out 'Enquiry Form'.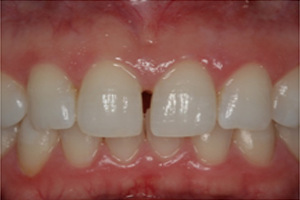 Before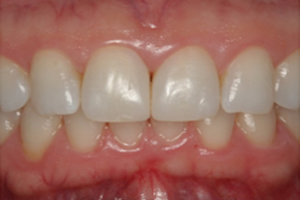 After
To close these gaps several options maybe chosen. At times a
porcelain veneer
or laminate may be recommended to close the gaps. At other times
white composite filling
material maybe adequate to do the same. If the spaces are too wide, then braces would be necessary. The decision of whether to use porcelain veneers /composite fillings /
braces
is based on several factors:
Diagnosis of the treating dentist depending upon the amount of gap between the teeth.
Whether the patient wants to change the colour of their teeth.
Number of teeth involved and their relative shape and size.
Financial investment of the patient since veneers and braces can be expensive compared to composite bonding.
Testimonials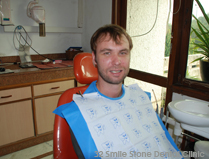 Dr. Gupta was very good. The professional teeth cleaning has fulfilled all my expectations.....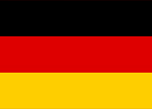 Sebastian Hartig, Germany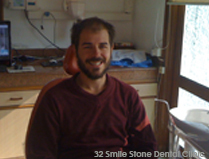 I came to Dr. Shivani Gupta with a great deal of pain and worry. But she took great care of me and provided top class service.....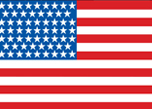 Bradley Cabulko, USA
Dental Tourism