Plan Your Trip
Dental Tourism in India
Dentists in New Delhi, India: Consistent Affordable Quality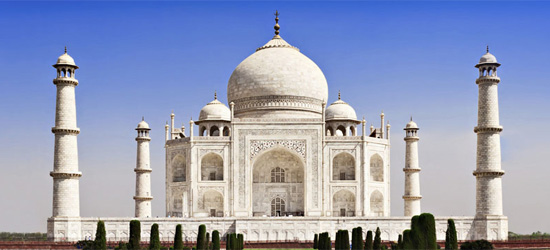 Dental tourism in India
means diversity of care: there's nothing you won't find when it comes to dental treatments. If you can get it done at home, you can get it done in India and at less cost.
There are plenty of opportunities to combine dental care and sightseeing in India. Tour companies can organize dental visits with a tourism itinerary, all in one. Conversely you can make your own arrangements if you prefer the extra independence. Either way India is a treasure trove for travellers, there's a lot to explore. Here are just a few highlights:
Take advantage of back waters of Kerala and it's beautiful beaches. National Geographic named Kerala as one of the world's 15 paradises.
Explore dental travel to India; visit the 'Lotus Temple' and Qutub Minar' in New Delhi.
Watch the sunset over the magical Taj Mahal, built for love in Agra by Shah Jahan.
Goa, a UNESCO World Heritage site, is a former Portuguese colony with an old European charm.
Hike the mountains of Jaipur, the 'pink city'; gaze at the skyline of the 'blue city' of Jodhpur; or visit the lakes of the 'white city' of Udaipur.
Observe the religious rites of the sacred city of Varanasi, along the River Ganges.
Track the tigers and elephants of Ranthambore National Park.
Inhale the rich aroma of Indian spices and taste the fiery food of Punjab and New Delhi.
Relive the country's romance and history through the inimitable eyes of Bollywood films.
How to include dental care in your itinerary?
We recommend the following process to efficiently plan your trip: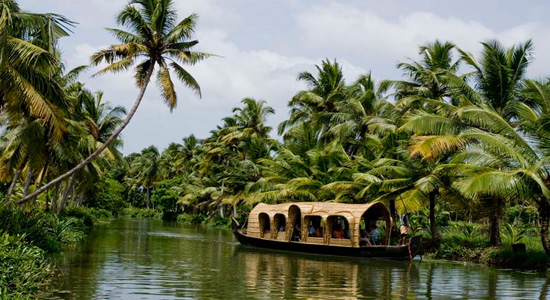 1. Get all your queries resolved at '32 Smile Stone Dental Clinic' prior to your arrival. You can consult us via email or use our
'Enquiry Form'.
2. As a dental tourist you can enjoy the benefits of preferential appointment by contacting us. You also have the option of booking your appointment through our
'Make an Appointment'
section.
3. If you prefer, you may get a preliminary dental consultation done by a dentist in your country. You can then e-mail us your x-rays and other pictures for better assessment.
4. Dr. Shivani Gupta (DDS, BDS) would recommend a treatment plan and suggest the number of dental sittings required.
5. We would give you an estimate in terms of cost and the time required for your treatment. However, the final treatment plan and the exact cost would require a complete clinical examination upon arrival at the dental office.
6. Our travel agent can plan your itinerary as per your required dental visits and for sightseeing.
7. We can provide accommodation in our 'Pulse-Impulse' Bed and Breakfast hotel. For details visit
https://www.guesthouseindelhi.in/
8. In addition, in our centre we also offer other recreational services like unisex parlour, massages, power yoga, diet and nutrition counselling, 'Life Fit' Health Foods. For details visit
http://www.pulse-impulse.com/
9.We have a full time medical practitioner Dr. Prabha Sanghi for any medical concerns and consultation. She is the CEO of the 'Pulse-Impulse Health Centre' and with her vast experience of over 35 years manages the entire centre.
Testimonials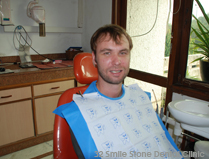 Dr. Gupta was very good. The professional teeth cleaning has fulfilled all my expectations.....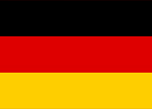 Sebastian Hartig, Germany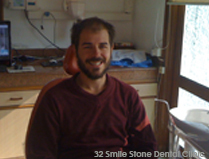 I came to Dr. Shivani Gupta with a great deal of pain and worry. But she took great care of me and provided top class service.....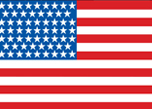 Bradley Cabulko, USA
Dental Tourism