Sports Guard
What is a Sports Guard / Mouth Guard?
Sports guard
also referred to as a
Mouth guard
is an appliance worn by children and adults during contact sports activities. It typically covers the upper teeth, and is designed to protect against broken teeth, cut lips and other damage to the mouth.
If you wear braces or other fixed dental appliances such as veneers, your dentist may suggest a mouth protector for these teeth as well.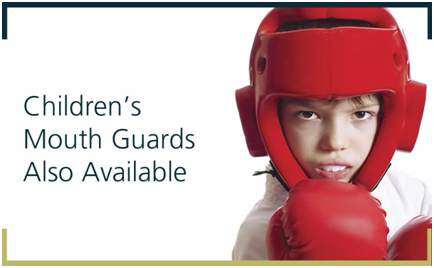 For which activities is it indicated?
Mouth guard in India is an important piece of athletic equipment for anyone participating in sports that involve falls, body contact or flying equipment. This includes football, basketball, baseball, soccer, hockey, skateboarding, gymnastics, mountain biking - any activity that might result in an injury to the mouth.
How is it made?
An impression of the teeth is made using impression materials and then sent to the lab to get a customized fit. Various options are available for design and colour as per your preference. If you are keen in getting a sports guard made in New Delhi, kindly book an appointment at '32 Smile Stone Dental Clinic'.
Testimonials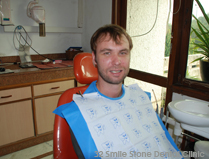 Dr. Gupta was very good. The professional teeth cleaning has fulfilled all my expectations.....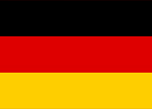 Sebastian Hartig, Germany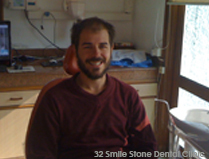 I came to Dr. Shivani Gupta with a great deal of pain and worry. But she took great care of me and provided top class service.....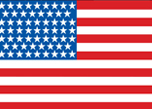 Bradley Cabulko, USA
Dental Tourism