Who Is A Right Candidate For Teeth Bleaching?
Why do Teeth Colour Change?
The cause of teeth colour change can lie in genetic and degenerative changes, antibiotics, aging, as well as frequent consummation of colored food, drinks and dietary supplements. Improperly treated teeth can also lead to unwanted teeth colour, such as after root canal treatments.
Tooth enamel is responsible for the colour of teeth. As the enamel wears off, it becomes thinner, which allows the dentine's darker colour to surface. To change the tooth colour, it is necessary to change the chemical structure of pigments in the tooth tissue. This is achieved with active oxygen molecules, which penetrate the structure of the tooth with the help of hydrogen peroxide and bind to pigment molecules. This process is also known as oxygenation.
Laser Office Bleaching Vs. Home Teeth Bleaching
Office bleach is a safer method since its done under the supervision of a professional dentist
Office Bleach delivers more dependable and better results than home bleaching techniques
Office Bleach is much faster since the concentration of bleach is significantly higher when compared to home bleach trays
Who is a Right Candidate for Teeth Bleaching?
Laser teeth bleaching or whitening is ideal for people with healthy teeth; also for people who would like to improve their smile and raise their quality of life. The best candidates for professional teeth whitening are those who have healthy teeth without fillings, restorations and healthy gum tissues. Those patients who have yellow tones are more likely to respond to treatment.
This type of whitening is also appropriate for people with sensitive teeth, since during the treatment it is possible to control the level of laser light and adjust it. Teeth bleaching is also a part of extensive oral rehabilitation therapy, especially in aesthetic dentistry.
Teeth whitening should not be done on children under 16 years of age and on pregnant & lactating women. In all other age groups it is possible, often desirable.
Most patients are good candidates for teeth bleaching, but only the dentist can confirm whether someone should go for it or not. One can also consult an experienced dentist for teeth bleaching cost and get proper consultation before the start of the procedure.
What are the Barriers to Successful Teeth Bleaching?
If you have fillings or other materials in your mouth, special considerations are necessary. Since crowns, bridges, implants and filling do not alter with tooth bleaching products, your natural teeth and restored teeth may not match after the procedure. If uneven color is likely to be a problem, your dentist may be able to develop a strategy to get more consistent results. In some cases, new fillings, veneers or other restorations may be required.
To get the dental care you deserve from an affordable dentist in New Delhi, call '32 Smile Stone Dental Clinic' and book and appointment. A smiling patient is our greatest reward and we look forward to keeping those smiles healthy, beautiful, and bright.
Testimonials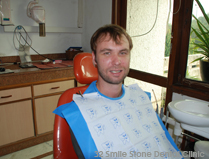 Dr. Gupta was very good. The professional teeth cleaning has fulfilled all my expectations.....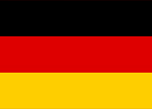 Sebastian Hartig, Germany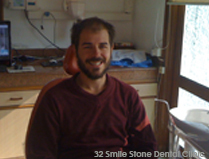 I came to Dr. Shivani Gupta with a great deal of pain and worry. But she took great care of me and provided top class service.....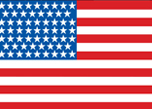 Bradley Cabulko, USA
Dental Tourism