Home >> Testimonials (USA & Canada)
Testimonials (USA & Canada)
We thank our patients for their valuable feedback.
All the testimonials can be verified in our 'review book' kept in the office.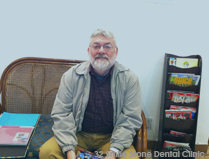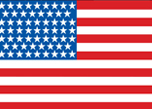 John; USA
I am very fortunate that Dr. Shivani was available when I broke my tooth. I had to fly back the same day and she kindly made time for me. Dr. Gupta is excellent, very kind and patient. I wish I could see her more often for my dental care!
---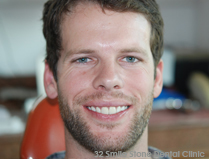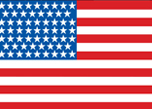 Patrick Metzger; California, USA
I got Dr. Gupta's reference from the US embassy. I want to take a moment to thank you from the bottom of my heart for helping me. You have made me feel comfortable and solved my dental problems with care and compassion. Got veneers made and they look so natural. I have had many doctors in the US and you have surpassed all of them in professionalism and attention.
If you are a patient of Dr. Shivani, rest assured you are in good hands. From reception to her assistants, they all have been wonderful. All procedures were explained fully and priced to my budget. Now, I can smile once again!
---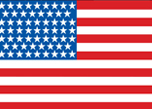 Henry Hall; North Carolina, USA
I got Dr. Gupta's number from the US Embassy. They have a list of dentists that US citizens have used and liked. Plus she got her DDS degree from USC in Los Angeles. They have a very good dental school. In addition, she was licensed to practice dentistry in California and Nevada. I basically checked her profile before visiting her.
She did a very good job with the fillings, root canals and crowns. She was very professional and I had complete confidence in her work. I felt lucky to have found one of the best dentists in New Delhi.
---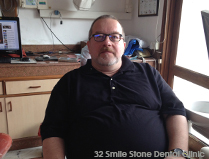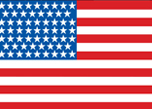 David Piszczek; Washington DC, USA
Thorough work with a gentle touch. I'm happy that that I came for my dental work.
---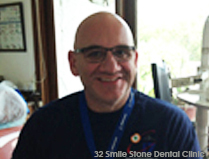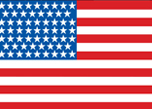 Timothy Britz; USA
My experience with both of my root canals and crowns were outstanding! Never before have I had such a wonderful experience. Dr Shivani is very professional and made me feel special. I would recommend her work to anyone. Thanks for the best treatment possible.
---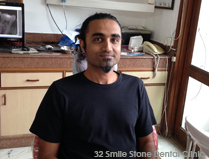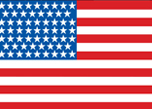 Manish Mukherjee; Sebastopol, California, USA
Wonderful and professional care. I had an implant, cleaning and fillings done and the care was as good as I've had back home in the US. Would highly recommend having work done here. Will be coming back for the implant on the other side.
---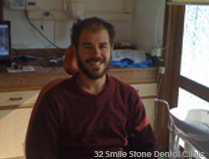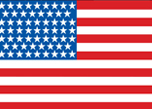 Bradley Cebulko; USA
I came to Dr. Shivani Gupta with a great deal of pain and worry. But she took great care of me and provided top class service. I appreciate that she worked with my schedule as well. I highly recommend Dr. Gupta to any expat living or travelling to India.
---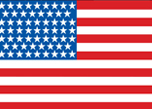 Linda and Brian Peterson; USA
Dr. Gupta is excellent in her manner as well as her professionalism. We have been very impressed with her skill, equipment and availability. The dental work has been very satisfactory. We appreciate the fact that we can communicate easily by texting or phone calls….and she always phones or messages back immediately. Thank you very much.
---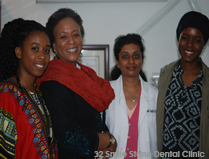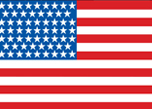 Miriam Carter, Langa Thokozani & Langa Nokukhnya; USA
Dr. Shivani, thanks so much for listening, caring and being a superb diagnostician. Finally after going to 4 other dentists, my problem is being addressed and solved. I am very grateful.You are the best!
---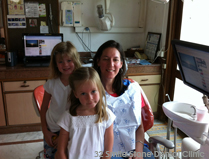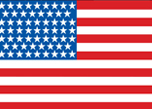 Monica Woodua, Madalyn & Moriah; USA
We had a very positive experience. My children are always very nervous about going to the dentist, but Dr. Shivani put the girls at ease. Comfortable and friendly service. We will return and would recommend to others. Many thanks.
---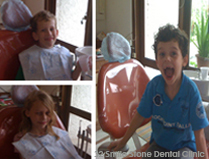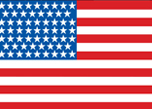 Perry Pennington; USA
Thank you for suitable and comfortable experience. The kids enjoyed the visit and received needed care. The clinic is well equipped and runs smoothly. Compliments on service and treatment quality.
---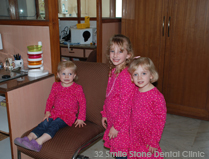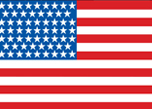 Amarah, Kylie, Kyra; USA
Thank you very much for the thorough exam for our three children. They are 5 years, 3 years and 2 years old. All of the children felt very comfortable because you handled them with great ease. We recommend your services to anyone with small children.
---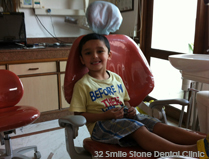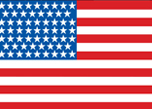 Daizy Byrnes & Samuel Byrnes; USA
This is my first time to a dental clinic for my son. I find it very comfortable, friendly and fully equipped. Very professional yet friendly. My son loves coming here and is not scared to visit a dentist.
---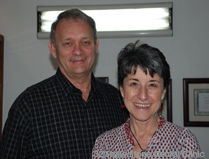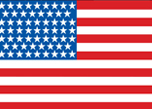 Mary and David Hall; USA
Very pleased with the conscientious attention given to our dental needs. Appreciate teaching tips for brushing. Enjoyed the pleasantness of the office. I was pleased with Dr. Gupta's work. While this was just teeth cleaning, her technique is good. And good observation of any potential problems.
---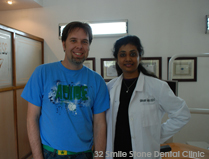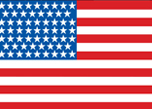 Seth and family; USA
Dr. Gupta's office is very easy to find and her hours are flexible. Her work is thorough and gentle. She takes every precaution so that going to the dentist is a pleasant experience. I was very impressed with her staff. Her english is excellent, so I felt understood. She has been most helpful in providing every aspect of our dental needs since we re-located.
---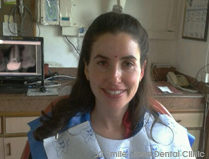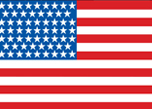 Gina Kraft; Northfield IL, USA
Very satisfied with the treatment received. It was my first dental visit in India and everything went smoothly.
---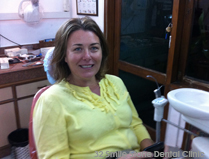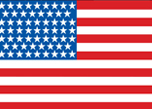 Melanie Chapman; USA
I made an appointment especially for teeth whitening since I felt my teeth were not white. Very happy with the results and to my satisfaction.
---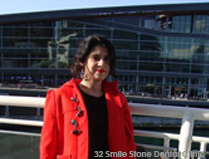 Shamin Siddiqi; Canada
I had such a great first time experience at '32 Smile Stone Dental Clinic' in New Delhi. I feel my teeth are better and healthier & I am hoping that they remain like this as long as I am alive….Dr. Shivani with her other doctors and front office staff are just great.
I will definitely recommend this clinic to my family and friends. I wish everyone at the clinic sweet moments and again thank everyone from the very bottom of my heart for the wonderful service.
---
Testimonials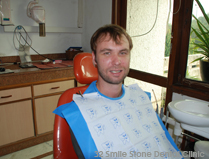 Dr. Gupta was very good. The professional teeth cleaning has fulfilled all my expectations.....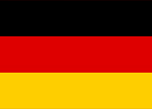 Sebastian Hartig, Germany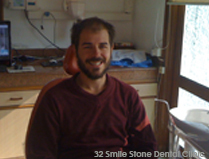 I came to Dr. Shivani Gupta with a great deal of pain and worry. But she took great care of me and provided top class service.....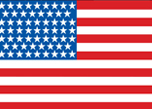 Bradley Cabulko, USA
Dental Tourism